Economy
BTR

Making Older NC Machines More Attractive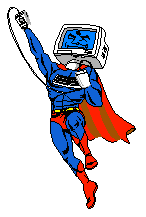 If you are selling, buying or using an older NC machine tool, a BTR (Behind the Tape Reader) interface may be just what the doctor ordered. A BTR will allow a shop computer to send files to the machine, dripfeed extremely long programs and eliminate the need for troublesome punched tapes. If you are selling an older machine, a BTR interface is a prescription to extend the useful life of the equipment. If you are using an older machine, a BTR will make you more productive.
At Rybett Controls, we have hundreds of plug-in interfaces for every NC control type from the oldest GE 120S, Allen-Bradley 4000, Bendix 20, Cincinnati AC4, UMAC 6 or Westinghouse 2560 to the newest Fanuc. Rybett BTR interfaces never disable the tape reader giving you access to both old tape programs and new computer files. Almost all Rybett BTR kits are easy to install for someone who is generally familiar with NC maintenance. However, installation is available if desired.
CAMSTORE LPT (Printer Port BTR) $995 Complete:
The Camstore LPT BTR (Behind Tape Reader) interface allows older NC machine tools to connect to the printer port of modern DNC computers. The LPT BTR may be used to eliminate tape reader problems, provide a DNC link, load data to NC memory or dripfeed long programs directly from a computer hard drive. The LPT BTR itself has no memory; it is simply a link between the machine's tape reader input logic and a parallel printer port on a nearby PC computer located within 10 or 20 feet of the machine. The Camstore LPT BTR is shipped as an installation kit including instructions and the following items: NC interface card, cabling, Camstore Menu software and a test plug. Note that Camstore Menu software runs under DOS, Windows 3/95/98 but not Windows NT.

Sales and service of Rybett BTR products are handled by Timm Computer in Nevada.
For more information, please contact:
Timm Computer
Phone: (702) 897-1385
Fax Mach: (702) 897-9566
Email: wtimm25457@aol.com
In addition to products for factory automation, Rybett publishes remedial educational materials for schools across the United States under the Learning Skills trade name. We host an informative site concerning sulfite preservatives in food and prescription drugs. And, we present unbiased information on magnets and human health. For more information, check out the links below.